Message from the Chairman's Desk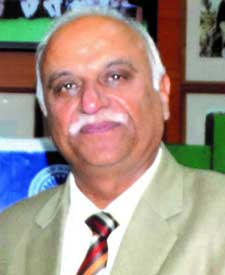 "Learning at Institution is an invigorating journey that allows you to grow and progress for the future and there is no better place to do this than KBPS."

In the last 27 years, we have been able to garner the support, trust and appreciation of all the stakeholders, thus making us one of the most reputed institutions. KBPS has become a strong institution name associated with excellence in contemporary teaching – learning models, innovation and service to the community.
Flexible academic model extends learning at KBPS far beyond the classroom and this vibrant and competitive environment has motivated us to nurture knowledgeable, inspired and industry ready professionals. KBPS has committed itself to upholding the values we cherish as an academic institution, and to fostering an atmosphere that is respectful, supportive, and welcoming to all.
Under the visionary leadership, KBPS has been strategically working to build the unmatched legacy that could be hard to beat. It has been consistently said that – 'the quality of leadership greatly influences the individual's capacity' and we at KBPS believes in giving a strong impetus to our students that can impart them with the competence to turn vision into reality. The diversity of our backgrounds, talents, and perspectives will continue to enrich us all as we live and learn together.
Mr Shah Mohammad Choudhary
Chairman